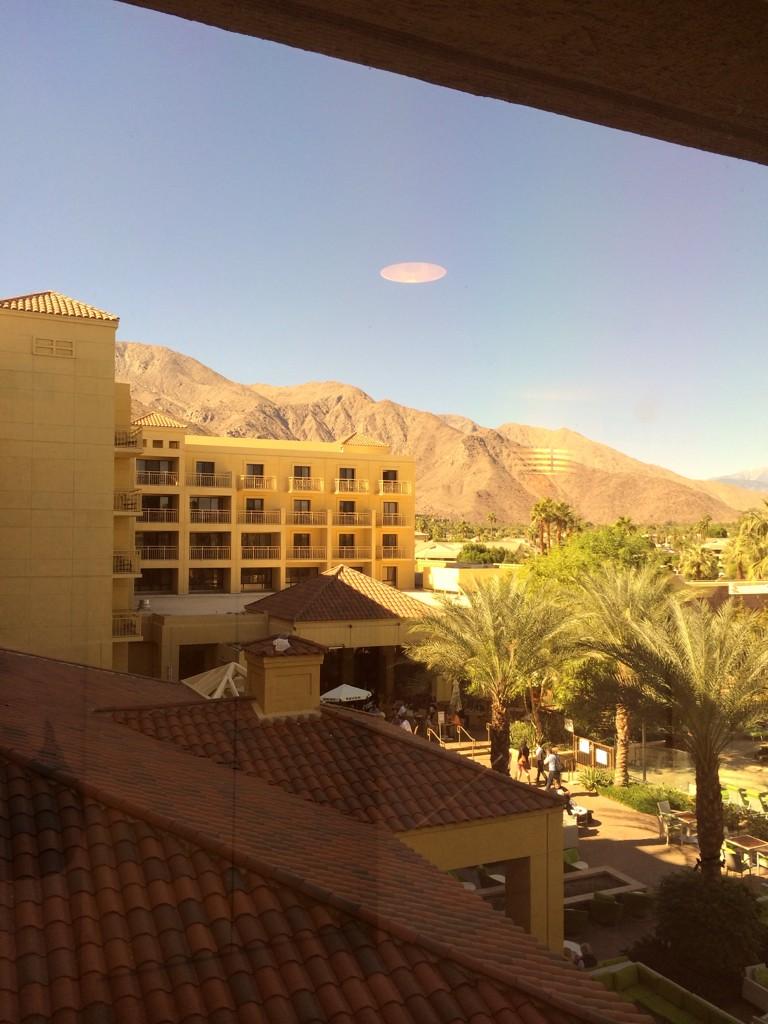 Palm Springs -- absolutely beautiful. Even the airport was beautiful.
Renaissance Hotel -- great service, excellent rooms, and overall well done. (do not believe that was a UFO out the window)
As for iNACOL itself, there were two comments that seemed to be prevalent from the attendees I spoke to:
"I wish there were more in-depth sessions. The ones I attended have been to surface-level."
"Too many sessions overall. It felt like session overload."
I personally would agree with the first quote - at least the ones I attended, but not sure about the second one. I can understand from the iNACOL perspective that they were probably trying to cover as many bases as possible by offering a wide array of sessions.
Several of the marketing-based sessions I attended were definitely a Marketing 101 perspective. I just happened to disagree with much of what they were saying because I believe the marketing of the virtual or blended programs leads to much of the retention issues that occur. And, these marketing sessions appeared to continue down the thread of simply looking at demographics to find new students.
Yet, when I asked about their attrition rate year-over-year, it hovered in the 50-60% range.
And, for those who happened to have attended this session, please understand:
a logo is not your brand
. Just having a pretty logo will not bring people to your school.
Some of the better sessions I attended were the ones where the presenters said "this is what we are trying to do" instead of "look at us and what we are doing."
More people seem to have questions than answers.
Buzz words for the next several years: blended, adaptive, competency-based, disruptive.
Everyone is trying hard to wrap their heads around blended and develop a consistent definition of what blended learning should look like. It will be interesting to see how this all plays out over the next several years.
houston@figment-consulting.com